Dear readers, get ready to tantalize your taste buds with the irresistible flavors of Light Chicken Marsala. As a devoted food blogger and culinary connoisseur, I've curated this recipe to perfection. Join me as we dive into the world of tender chicken, velvety sauce, and the harmonious marriage of flavors that will leave you craving for more.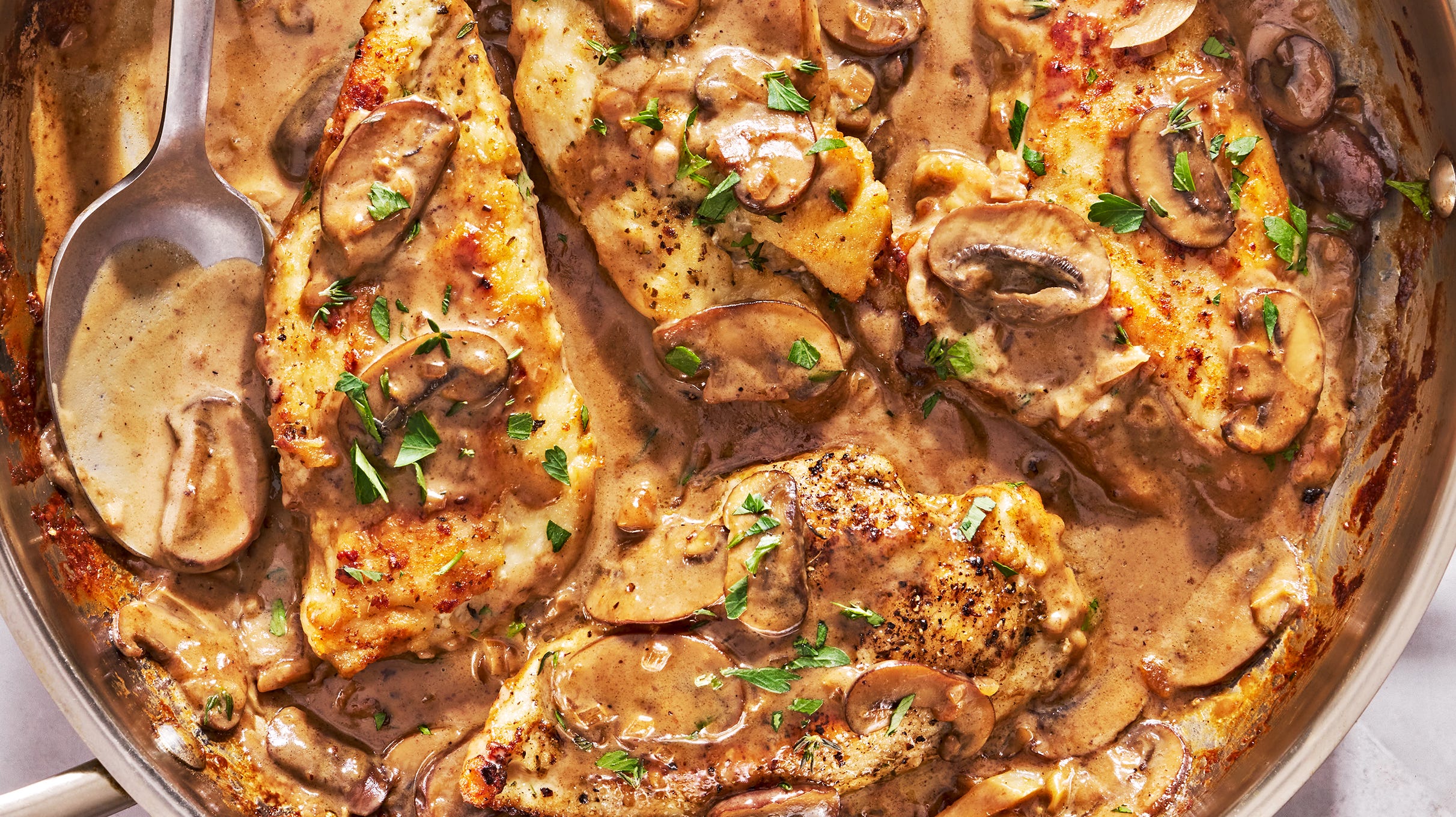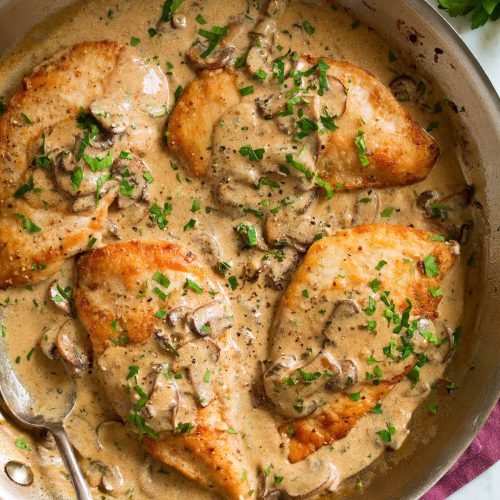 Light Chicken Marsala
Dear readers, get ready to tantalize your taste buds with the irresistible flavors of Light Chicken Marsala. As a devoted food blogger and culinary connoisseur, I've curated this recipe to perfection. Join me as we dive into the world of tender chicken, velvety sauce, and the harmonious marriage of flavors that will leave you craving for more.
Equipment
1 large non-stick skillet

1 platter
Ingredients
2

teaspoons

extra virgin olive oil

4

thin-sliced boneless, skinless chicken breasts

½

teaspoon

salt

½

teaspoon

ground black pepper

2

cups

sliced mushrooms

(cremini, shiitake, portobello, or a combination of the three)

2

teaspoons

all-purpose flour

¼

cup

dry Marsala wine

¼

cup

reduced sodium chicken broth

1

tablespoon

fresh chopped parsley

(or 1 1/2 teaspoons dried)
Instructions
Heat the oil in a large non-stick skillet over high heat. Sprinkle the chicken with salt and pepper, then add to the skillet and saute until cooked through (about 3-4 minutes per side). Transfer the chicken to a platter and cover with a plate to keep warm.

Add the mushrooms to the skillet and saute about 3 minutes, or until browned. Sprinkle the mushrooms with the flour, and stir well to blend. Add the wine and chicken broth and bring to a boil.

Cook, stirring frequently, until the sauce thickens (about 3 minutes). Stir in the parsley. Plate the chicken and spoon the mushroom mixture over top.
Notes
Tenderizing the Chicken: To ensure tender and juicy chicken, lightly pound the chicken breasts with a meat mallet or the back of a heavy pan. This process helps to even out the thickness of the chicken, allowing for more even cooking.
Cooking Tips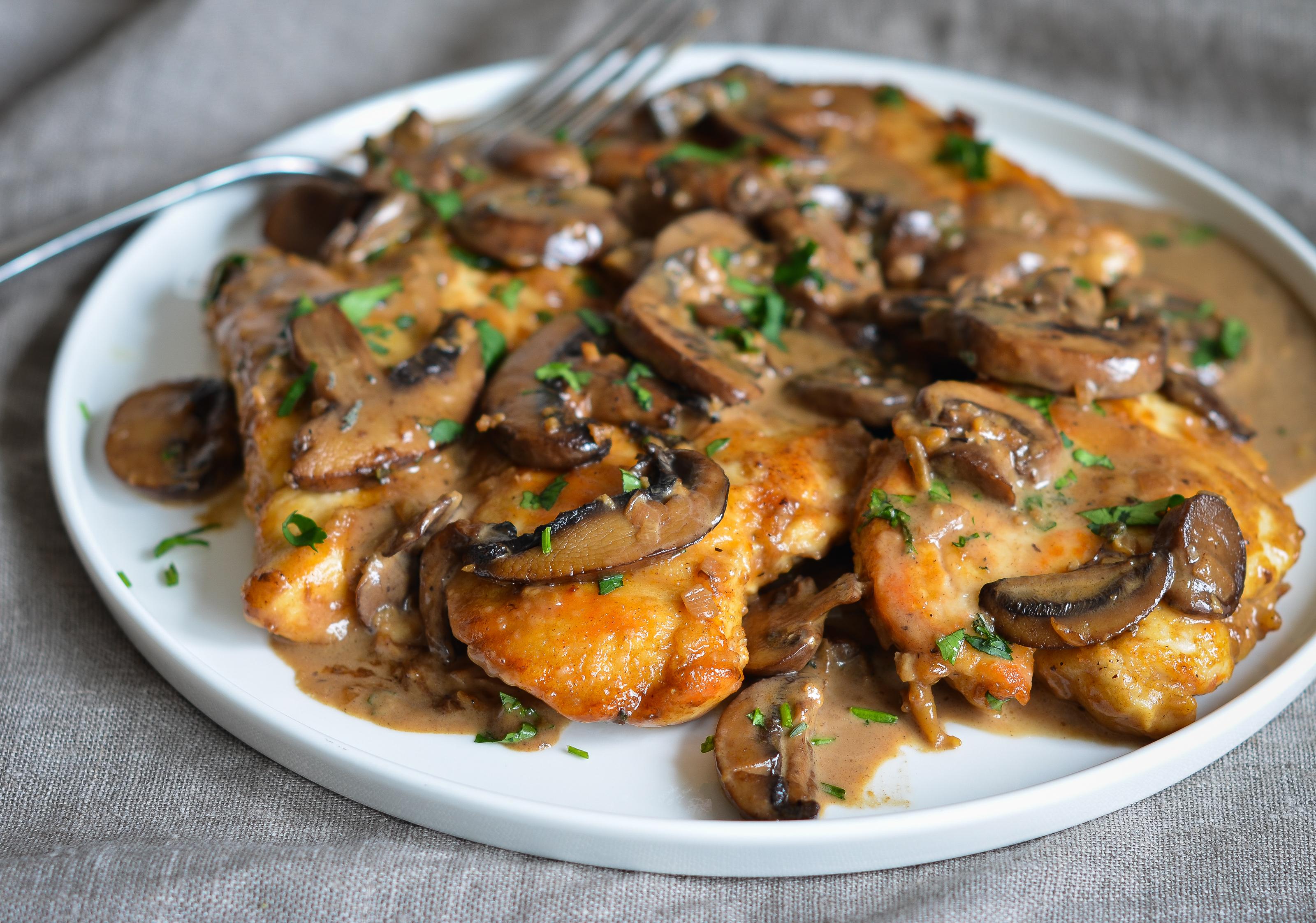 Cooking Light Chicken Marsala to perfection requires attention to detail and a few expert tips and tricks. In this section, we'll delve into the nuances of preparing this delightful dish, offering insights to ensure the best results. Whether you're a seasoned chef or a novice in the kitchen, these cooking tips will help you create a flavorful masterpiece.
Offer tips and tricks to ensure the best results:
Sear the chicken: Before adding the chicken to the sauce, make sure to sear it in a hot skillet with a little oil. This step creates a beautiful caramelized crust and adds depth of flavor to the dish.
Use fresh ingredients: Opt for fresh mushrooms, garlic, and herbs to enhance the flavors. The vibrant aromas and flavors of fresh ingredients will elevate your Light Chicken Marsala to new heights.
Control the heat: When simmering the sauce, maintain a gentle heat to prevent the Marsala wine from boiling off too quickly. This allows the flavors to meld together and results in a rich and velvety sauce.
Adjust seasoning at the end: Taste the sauce before adding the chicken back in, and adjust the seasoning if needed. Adding salt and pepper towards the end ensures you achieve the perfect balance of flavors.
Let it rest: After cooking, allow the dish to rest for a few minutes before serving. This allows the flavors to settle and the chicken to become even more tender and juicy.
The Best Ways To Serve And Enjoy Light Chicken Marsala
Now that your Light Chicken Marsala is ready to be enjoyed, it's time to think about how to elevate the dining experience. In this section, we'll explore various serving suggestions, including recommended sides, garnishes, and beverages that complement the flavors of this exquisite dish. Get ready to create a complete meal that will impress your guests or make your weeknight dinner feel extra special.
Recommend sides, garnishes, or beverages that complement the flavors:
Creamy mashed potatoes: The velvety texture of mashed potatoes is the perfect complement to the succulent chicken and rich Marsala sauce. The creamy potatoes soak up the flavors, creating a heavenly combination.
Roasted asparagus: Lightly seasoned roasted asparagus provides a fresh and vibrant element to the dish. The slight crunch and earthy flavor of asparagus perfectly balance the richness of the chicken and sauce.
Crusty bread: Serve Light Chicken Marsala with a side of crusty bread for dipping into the luscious sauce. The bread soaks up all the savory goodness, creating a delightful bite.
Steamed broccoli: For a healthier option, steamed broccoli adds a pop of color and a nutritious touch to the plate. Its mild flavor pairs well with the robust flavors of the Marsala sauce.
Arugula salad: Toss together a simple arugula salad dressed with lemon vinaigrette. The peppery arugula provides a refreshing contrast to the richness of the chicken, adding a burst of freshness to your meal.
Suggest different ways to serve the dish:
Family-style: Place the Light Chicken Marsala in a large serving dish, allowing everyone to help themselves. This communal style of serving creates a warm and inviting atmosphere.
Plated elegantly: Arrange the chicken on individual plates, spooning the sauce over the top. Garnish with fresh parsley or a sprinkle of grated Parmesan cheese for an elegant presentation.
Over pasta: Serve the Light Chicken Marsala over al dente pasta, such as fettuccine or linguine. The pasta absorbs the sauce, creating a harmonious and satisfying meal.
As a sandwich: Transform the leftovers into a delicious sandwich by placing sliced chicken and a spoonful of sauce between two slices of crusty bread. Add some melted cheese for an indulgent twist.
With rice pilaf: Pair the dish with a fragrant and fluffy rice pilaf. The mild flavors of the rice complement the robust Marsala sauce, offering a delightful contrast.
FAQs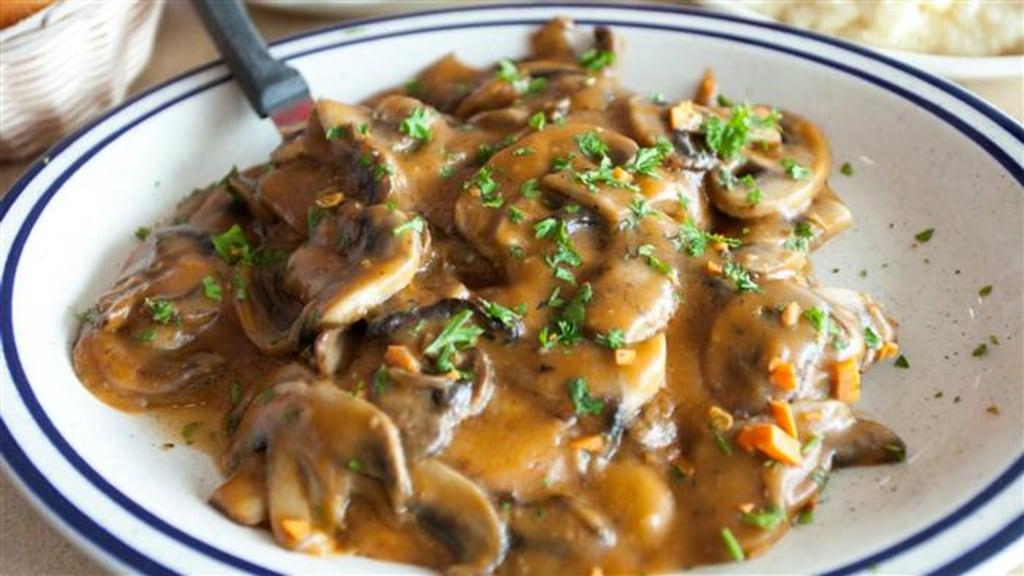 As you embark on your Light Chicken Marsala cooking journey, you may encounter some common questions and uncertainties. In this section, we'll address the most frequently asked questions related to this recipe, providing you with valuable insights and solutions. Let's clear up any doubts and ensure a seamless cooking experience.
Can I use boneless, skinless chicken thighs instead of chicken breasts?
Absolutely! While the traditional recipe calls for chicken breasts, you can swap them for boneless, skinless chicken thighs if you prefer. Just remember to adjust the cooking time accordingly, as thighs may require a bit longer to cook through.
Can I substitute Marsala wine with another type of wine?
If you don't have Marsala wine on hand, you can substitute it with a dry white wine, such as Chardonnay or Sauvignon Blanc. However, keep in mind that the flavor profile may vary slightly, as Marsala wine has a distinct sweetness and complexity.
How long can I store leftovers of Light Chicken Marsala?
Leftover Light Chicken Marsala can be stored in an airtight container in the refrigerator for up to 3-4 days. Make sure to cool the dish completely before storing it to maintain its quality. When reheating, gently warm it on the stovetop over low heat to prevent the chicken from becoming dry.
Can I freeze Light Chicken Marsala?
Yes, you can freeze Light Chicken Marsala for future enjoyment. Place the cooled leftovers in a freezer-safe container or freezer bag, leaving some space for expansion. It can be frozen for up to 3 months. Thaw the dish in the refrigerator overnight before reheating.
Can I make Light Chicken Marsala without alcohol?
If you prefer to omit the alcohol, you can substitute Marsala wine with chicken broth or a non-alcoholic wine. While the flavor profile will be slightly different, it will still be delicious. Additionally, you can enhance the sauce with a touch of balsamic vinegar to add depth and richness.
Elevate your Light Chicken Marsala game with our valuable cooking tips, creative serving suggestions, and insightful answers to common questions. Learn how to avoid common mistakes and enhance the dish with recommended sides and garnishes. Don't forget to share this amazing recipe and subscribe to our blog for more culinary inspiration.