Welcome to my culinary haven, where I'll take you on a delightful journey of baking the most irresistible mini muffins. These bite-sized treats are perfect for any occasion, whether it's a cozy morning breakfast or an elegant afternoontea. Get ready to indulge in the aromatic aroma and delectable flavors that will leave you craving for more.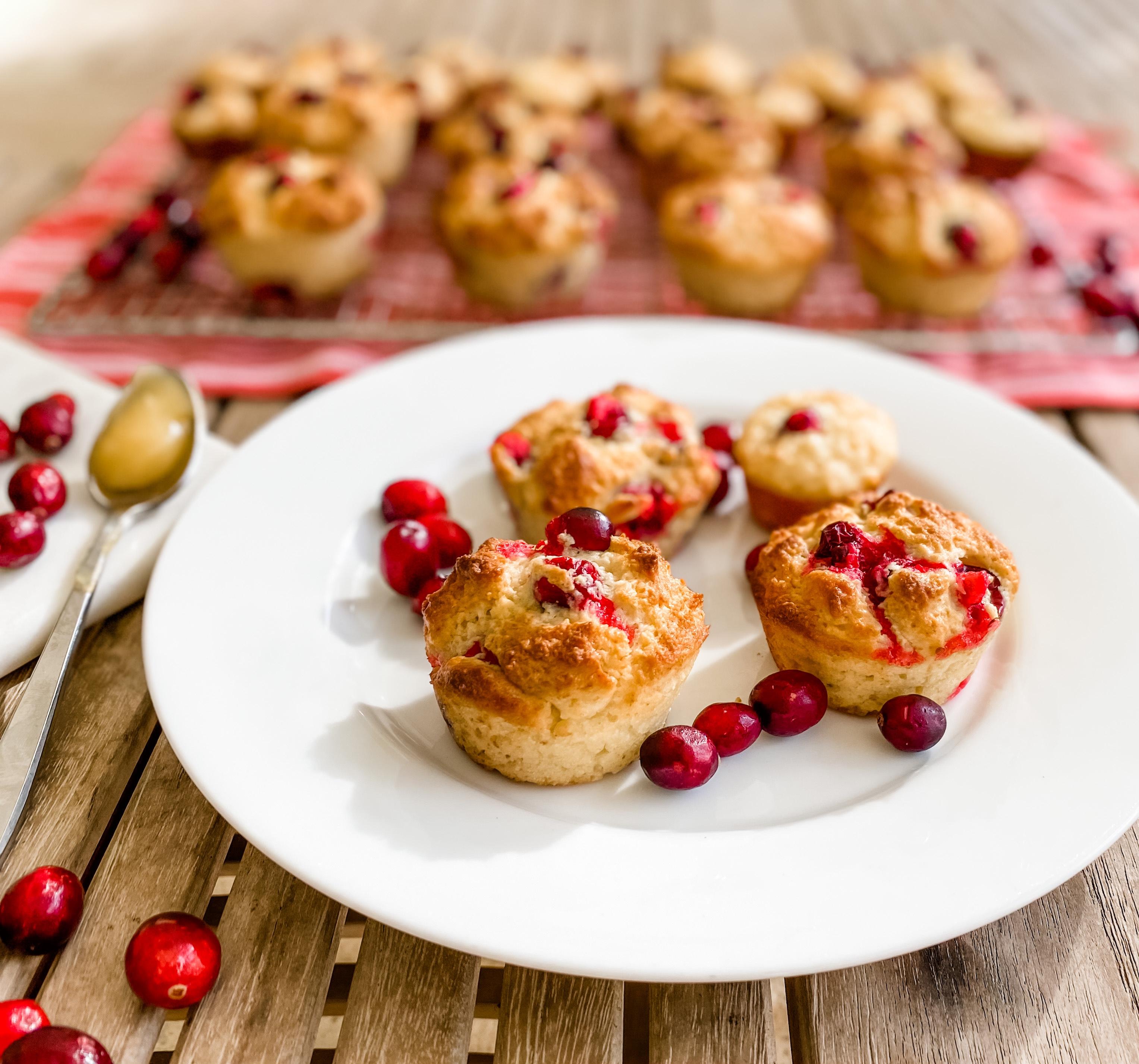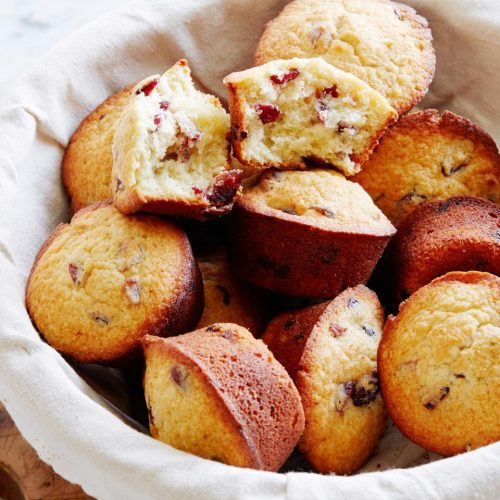 Mini Muffins
Welcome to my culinary haven, where I'll take you on a delightful journey of baking the most irresistible mini muffins. These bite-sized treats are perfect for any occasion, whether it's a cozy morning breakfast or an elegant afternoon tea. Get ready to indulge in the aromatic aroma and delectable flavors that will leave you craving for more.
Equipment
mini muffin tins 

paper liners

1 saucepan 

1 large bowl

1 separate bowl

toothpicks
Ingredients
¼

cup

canola oil

½

cup

chopped scallions

1

cup

all purpose flour

¼

teaspoon

dried thyme

¼

teaspoon

dried oregano

¼

teaspoon

dried sage

1

cup

whole wheat pastry flour

1

cup

grated sharp cheddar cheese

½

cup

dried cranberries

1

tablespoon

baking powder

1

teaspoon

salt

generous pinch of cayenne, or to taste

1

egg

1

cup

skim milk
Instructions
Preheat the oven to 400 degrees and lightly spray mini muffin tins with cooking spray (or line with paper liners).

In a saucepan, heat the oil over medium heat, and add the scallions, thyme, oregano and sage. Cook for about 2 minutes (until the herbs are fragrant, but not browning). Remove the pan from the heat and set it aside.

In a large bowl, combine the flours, baking powder, salt and cayenne and stir to mix, then stir in the cranberries and shredded cheese.

In a separate bowl, beat the egg lightly and then slowly whisk in the milk. Whisk the cooked scallions and herbs, (including all of the oil that they were cooked in) into the milk and egg.

Fold the dry ingredients into the wet, mixing until just combined. Scoop the batter into the prepared muffin tins and bake for 15 to 18 minutes (or until lightly browned and a toothpick inserted in the middle comes out clean.)

Let the muffins cool in the pan for at least 5-10 minutes before removing them from the tins to cool completely. Serve warm or at room temperature.
Video
Notes
Feel free to unleash your creativity by adding your favorite mix-ins such as nuts, dried fruits, or even a dollop of cream cheese. Don't be afraid to experiment and make these mini muffins truly your own! Share your unique creations with us in the comments below.
Cooking Tips
Achieving the perfect batch of mini muffins requires a little finesse and attention to detail. In this section, we'll share some invaluable cooking tips and insights to help you achieve the best results while avoiding common pitfalls. Let's dive in!
Temperature Matters: Preheating and Oven Adjustments
Preheat your oven before baking mini muffins to ensure even heat distribution and consistent results.
Adjust the baking time and temperature as needed. Mini muffins generally require a shorter baking time than regular-sized muffins. Start with a slightly lower temperature and reduce the baking time accordingly.
Mixing Techniques: Achieving the Perfect Texture
Use the "muffin method" when mixing the ingredients—combine the dry ingredients in one bowl and the wet ingredients in another. Then, gently fold the wet ingredients into the dry ingredients until just combined. Avoid over-mixing, as it can lead to dense and tough mini muffins.
For a tender crumb, avoid using cold ingredients. Make sure your eggs, milk, and butter are at room temperature before incorporating them into the batter.
Pan Preparation: Ensuring Easy Release
Grease your mini muffin pan generously with cooking spray or line it with mini muffin liners to prevent sticking.
If using a silicone mini muffin pan, place it on a baking sheet for stability and ease of handling when transferring in and out of the oven.
Serving Suggestions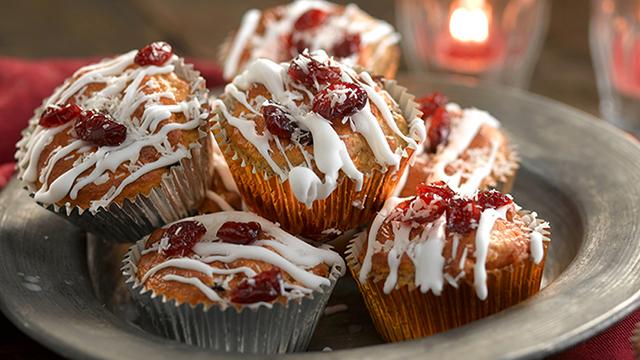 Now that you've mastered the art of baking mini muffins to perfection, let's explore the exciting world of serving suggestions. Whether you're hosting a brunch, attending a potluck, or simply enjoying a cozy afternoon at home, these ideas will elevate your muffins to the next level. From complementary sides and garnishes to creative serving styles, get ready to impress your guests and indulge in delightful flavor combinations.
Perfect Pairings: When to Serve Mini Muffins and with Whom
Mini muffins are incredibly versatile and can be enjoyed in various settings. Here are some suggestions:
Brunch Delight: Serve mini muffins alongside a selection of fresh fruits, yogurt parfaits, and a steaming cup of coffee or tea for a delightful brunch experience.
Afternoon Tea: Serve an assortment of mini muffins, both sweet and savory, alongside classic tea flavors like Earl Grey or herbal blends. They make a charming addition to any tea party.
Kids' Parties: Mini muffins are loved by both kids and adults alike. Prepare a colorful platter of mini muffins and watch them disappear in no time. They are perfect for school events, birthday parties, or playdates.
Flavors and Garnishes: Recommendations to Complement the Mini Muffins
Sweet Pairings: Dust powdered sugar on mini muffins for an elegant touch. Pair cranberry muffins with a dollop of whipped cream or cream cheese frosting. Chocolate muffins can be adorned with chocolate ganache or a sprinkle of cocoa powder.
Savory Combinations: Serve savory mini muffins with a side of herb-infused cream cheese or flavored butter. Top cornbread muffins with a drizzle of honey or a pat of butter for a delightful contrast of flavors.
Creative Presentation: Serving Styles to Impress
Tower: Arrange muffins in a tiered tower for a visually stunning centerpiece at your gathering. Place them on a cake stand or stack them on a decorative platter for an eye-catching display.
Skewers: Thread muffins onto skewers, alternating them with fresh fruits like strawberries or pineapple chunks, for a fun and portable treat.
Parfait: Layer crumbled muffins with yogurt and fresh berries in individual glasses for a delightful and customizable mini muffin parfait.
FAQs about Mini Muffins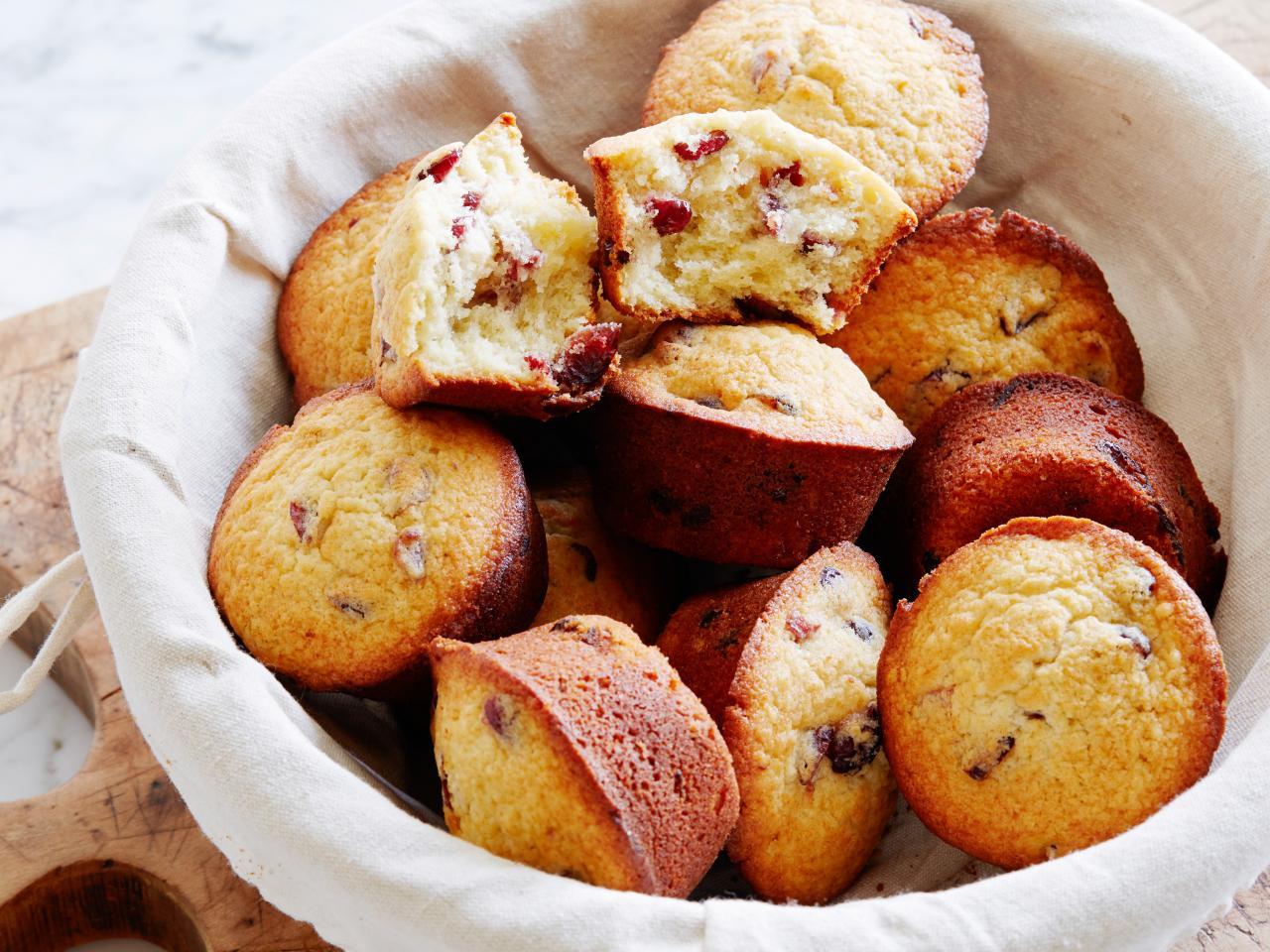 In this section, we'll address some common questions that may arise while baking mini muffins. From storage tips to ingredient substitutions, we've got you covered. Let's jump right in!
Can I Store Leftover?
Absolutely! Store leftover mini muffins in an airtight container at room temperature for up to three days. For longer storage, place them in the freezer in a freezer-safe bag or container. When ready to enjoy, simply thaw at room temperature or reheat in a microwave for a quick treat.
Can I Substitute Ingredients in the Recipe?
Certainly! Mini muffins are versatile, and you can experiment with various ingredient substitutions. For example, you can swap different fruit varieties, replace all-purpose flour with whole wheat flour, or use alternative sweeteners like honey or maple syrup. Just keep in mind that ingredient substitutions may affect the texture and taste of the final product, so it's always best to test and adjust accordingly.
How Can I Achieve a Gluten-Free Version?
To make gluten-free mini muffins, use gluten-free flour blends specifically formulated for baking. You can find pre-made blends in most grocery stores, or you can create your own by combining different gluten-free flours like almond flour, rice flour, and tapioca flour. Be sure to follow a reliable gluten-free mini muffin recipe that includes the appropriate measurements and ratios for the specific flour blend you're using.
How Can I Make Mini Muffins Vegan?
To create vegan mini muffins, you can make a few simple substitutions. Replace eggs with ingredients like applesauce, mashed bananas, or flaxseed meal mixed with water. Substitute dairy milk with plant-based alternatives like almond milk, soy milk, or oat milk. For butter, use vegan margarine or coconut oil. Keep in mind that vegan baking may require additional adjustments to achieve the desired texture and flavor, so consider consulting vegan baking resources or recipes for guidance.
Can I Double or Halve the Recipe?
Yes, you can adjust the recipe quantity to make more or fewer muffins. To double the recipe, multiply all the ingredients by two. For halving the recipe, divide all the ingredients by two. Remember to adjust the baking time accordingly, as larger or smaller batches may require slightly different cooking times.
Take your baking skills to new heights with our irresistible mini muffin recipes. Whether you're a seasoned baker or a novice in the kitchen, our cooking tips and insights will help you avoid common pitfalls and achieve moist and flavorful mini muffins every time. Explore a variety of serving suggestions, from elegant tea parties to kids' gatherings. Join our community by sharing your recipes and subscribing for more culinary adventures.